Oasis Garden
Details and Sales Prices

This modern and pleasant long-stay and holiday house complex located around a lovely shared garden with a big swimming pool has been designed for a practical and relaxed lifestyle. Each square meter is fully utilized without waste of space. The details are well thought out with customer feedback taken into consideration. High quality and practical details make Oasis Garden perfect for western buyers.
A proven and popular concept
Oasis garden I with five houses was completed in 2014 and is long sold out.
Oasis Garden II with 9 houses was completed in 2015, ready to move in.
Oasis Garden III with 9 houses was completed in 2016, ready too move in.
Oasis Senior coming project with smaller houses without stairs especially for seniors.

Oasis Garden is designed as a private and lovely little resort area in a quiet corner inside the greater VIP Chain resort. All houses have a private terrace, and from there you have direct access to the pool garden. There's also a great rooftop terrace.
The VIP Chain Resort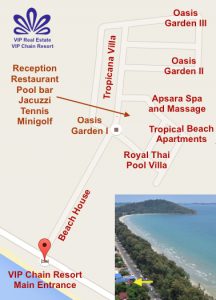 Oasis Garden is built inside the VIP Chain resort located right at the beach road. The resort offers all facilities for seniors and families. There's an excellent restaurant with both Thai and western food, a big swimming pool with pool bar, reception counter with helpful staff, tennis, mini golf, and even a separate wellness center called Apsara, where you can enjoy various kinds of Thai massage and spa.
A house for every taste
There are different types of houses for both couples and bigger families. The houses have two or three floors with a rooftop terrace and a great view of the surrounding nature. There are from two to four bedrooms, two bathrooms, and the optional interior furnishing package includes a fully equipped and quality western-style kitchen, where you can do your own cooking. There is also a private terrace in front of each house, and the big slide doors combine the living room and the terrace in a great way.
Have it your way
Construction of Oasis garden III was completed in November, 2016. When you buy a house, you can add a complete exclusive furnishing package with everything you need to live in the house so it's ready to move in when you get the key, and you can even have your say on the interior design and decoration. The earlier you buy, the more influence you have on the final result! 
This is unique chance to become the owner of a holiday home or a long-stay home with a built-in opportunity to rent it out when you don't need the house yourself – or just as a great investment with a big return.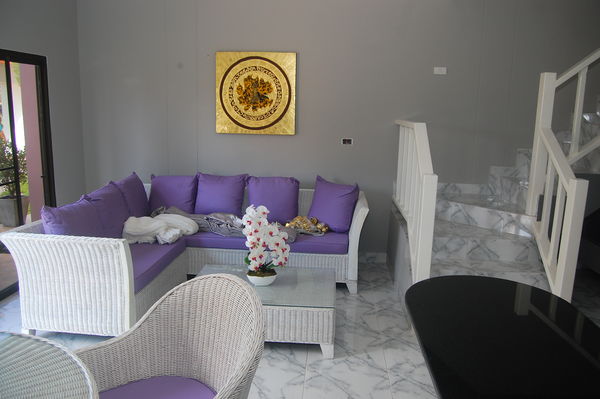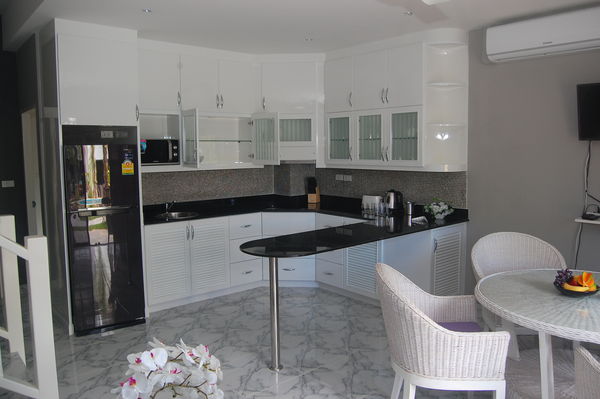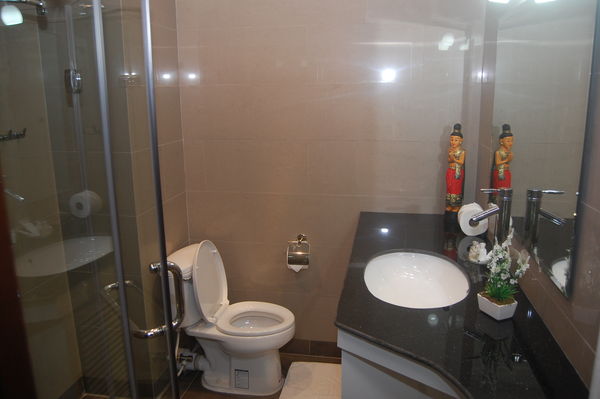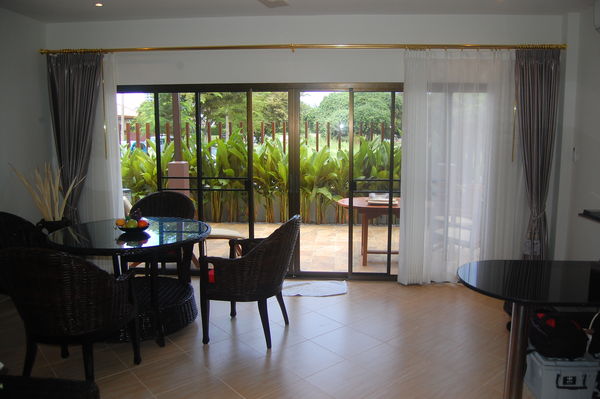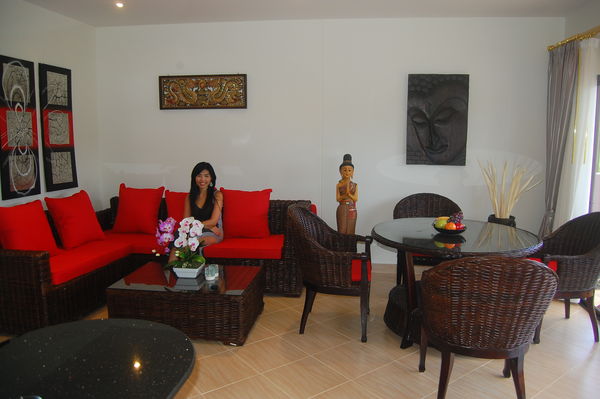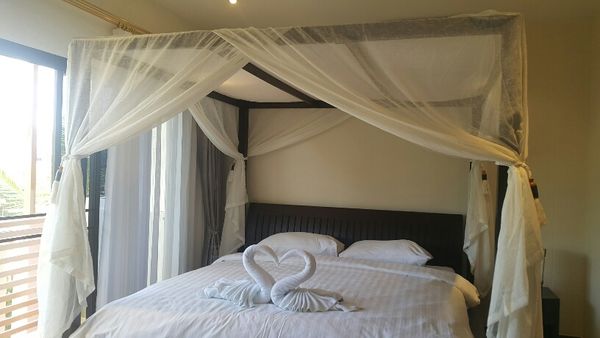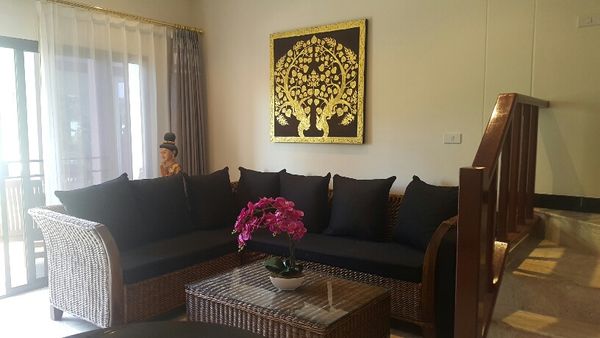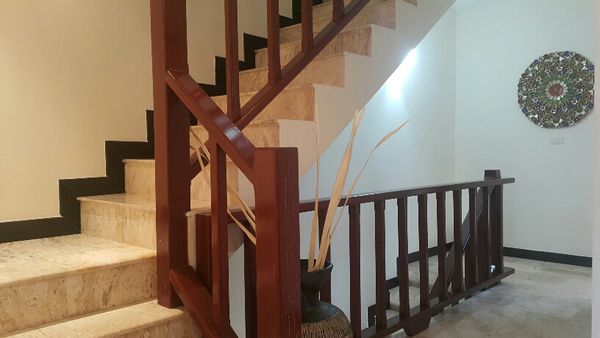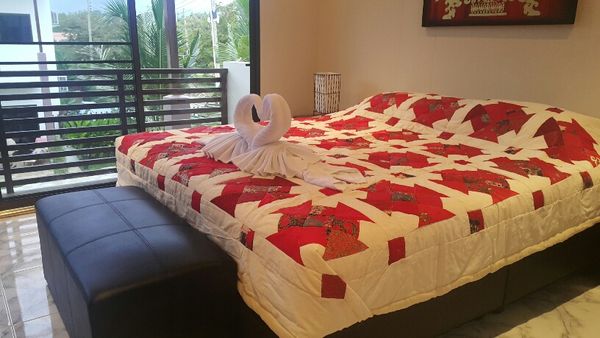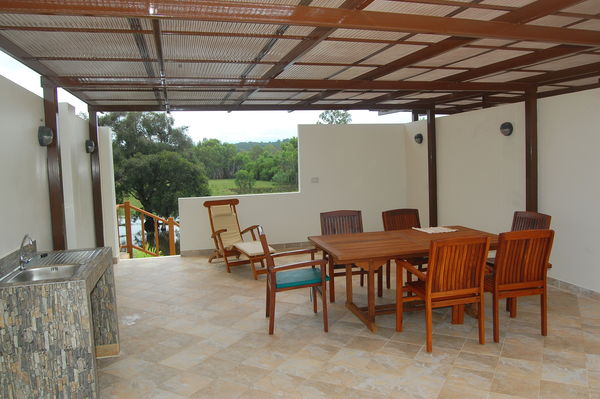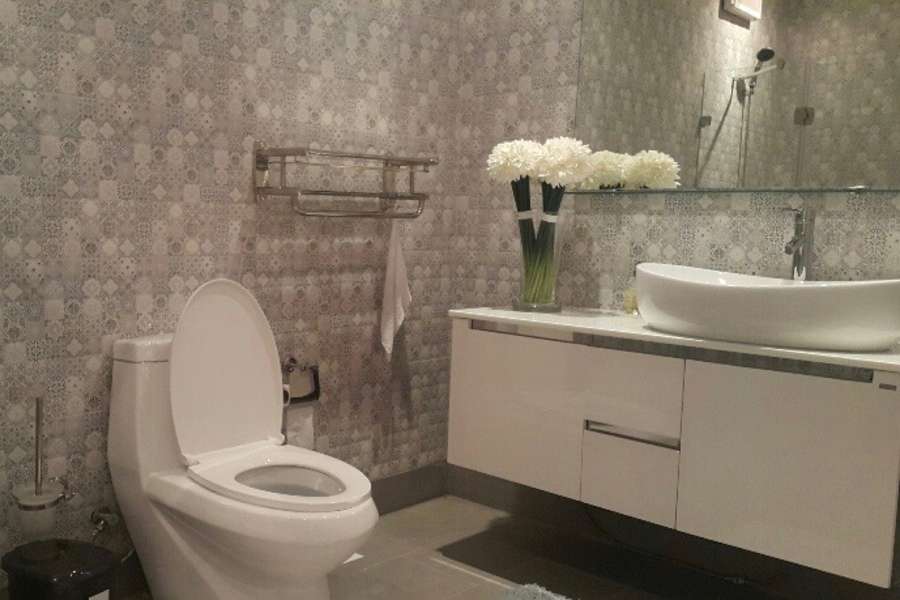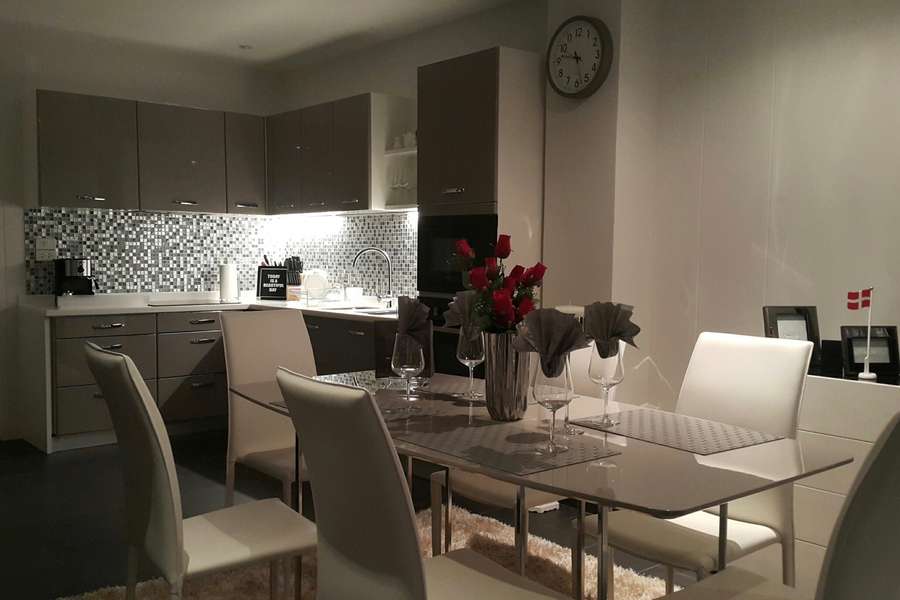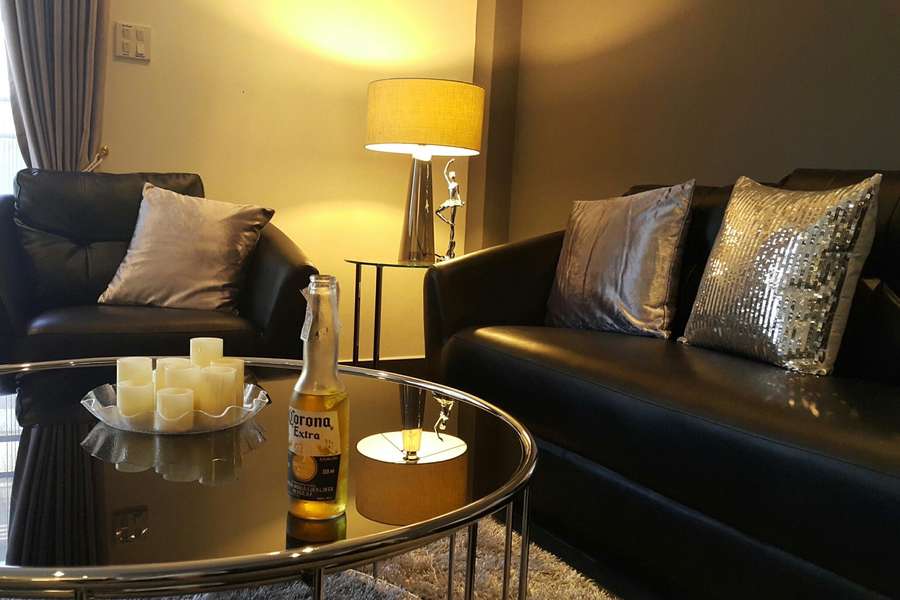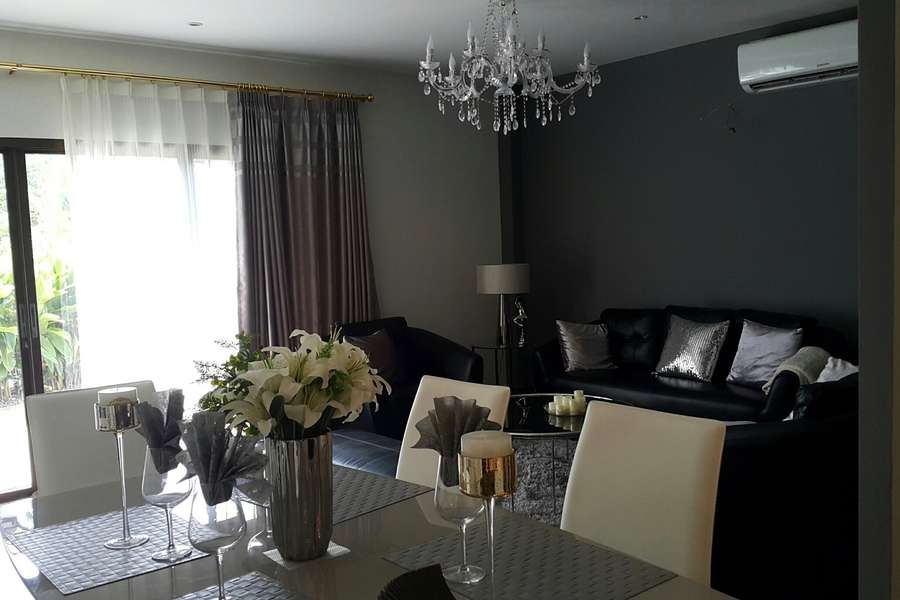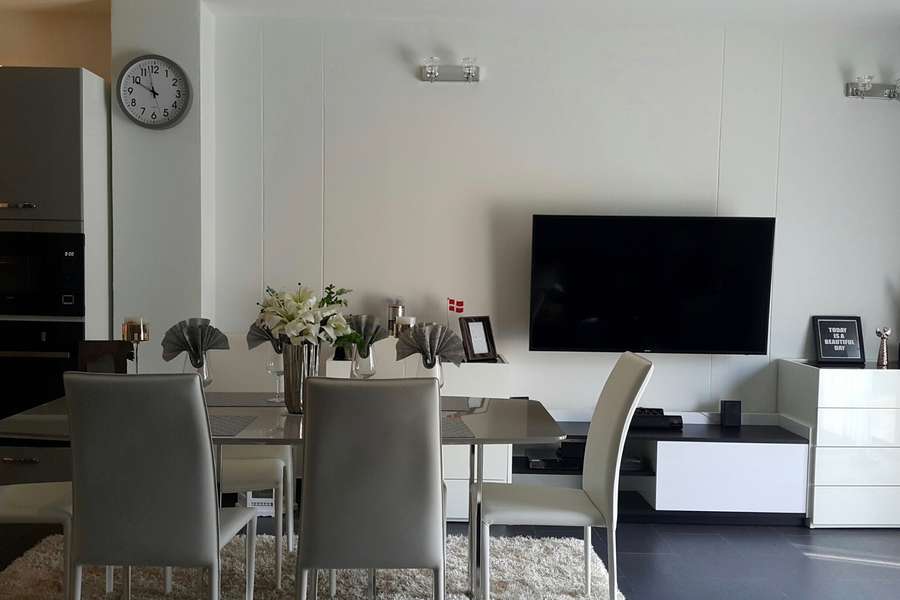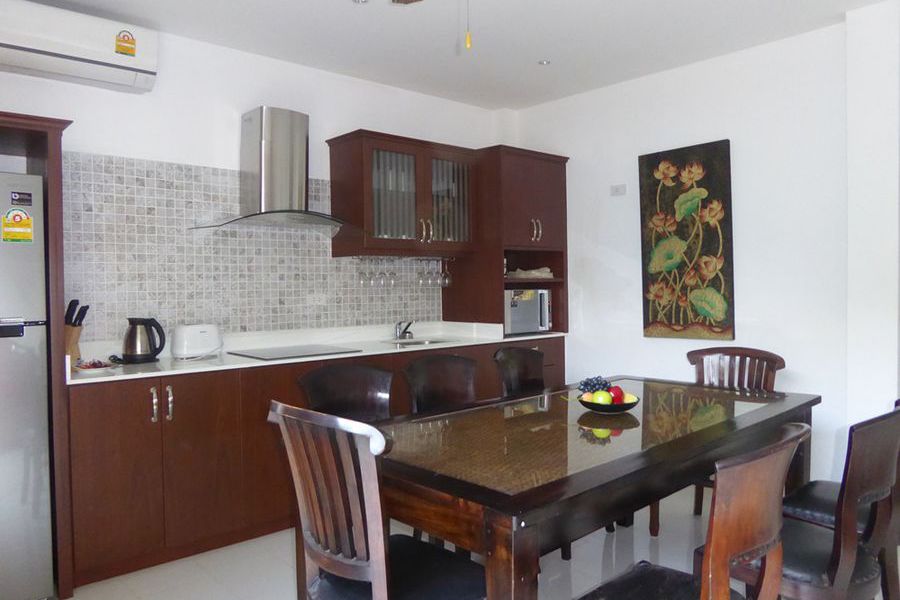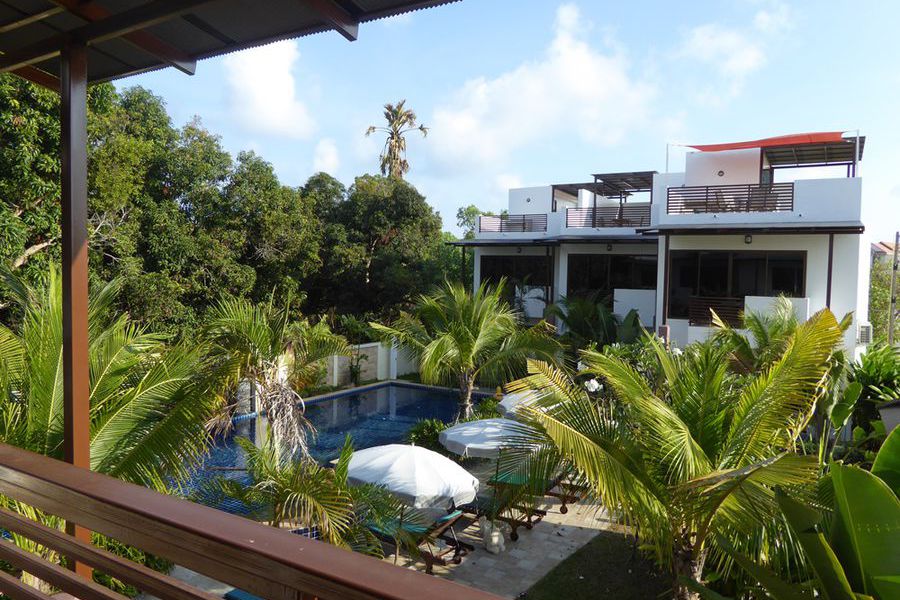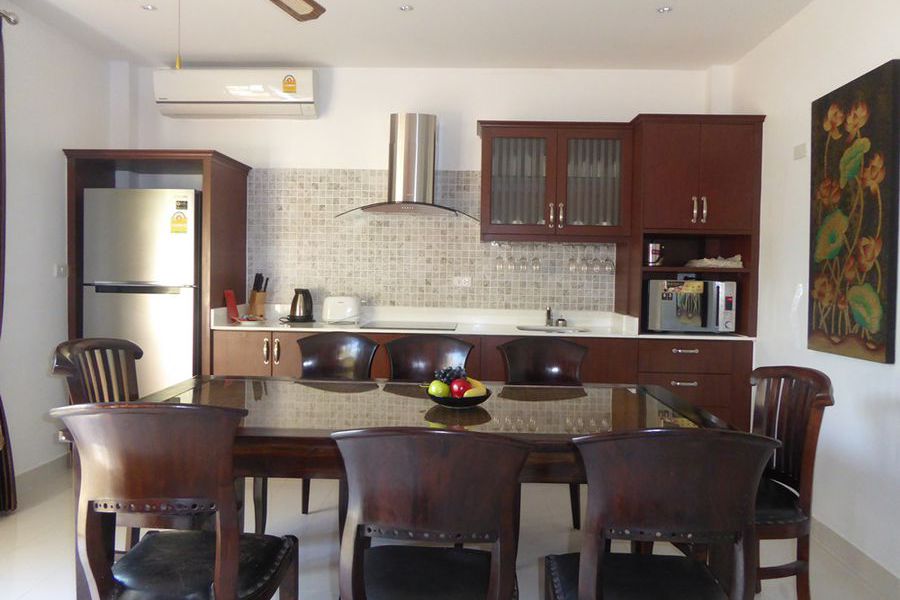 An interior package like no other
Our optional interior furnishing and decoration package has everything you need in order to stay in your house, and makes it ready to move in. There is a complete kitchen with appliances and cookware, furniture, also for the terraces (ground floor and roof top), curtains and bedsheets, and also pictures and decorations. And we are especially proud of the furniture. We have designed it ourselves, and we have it handmade in high quality in a selected factory in Indonesia. You won't find it anywhere else.
The galleries show photo examples from Oasis Garden II and III. Each house has its own twist, no two houses are exactly the same.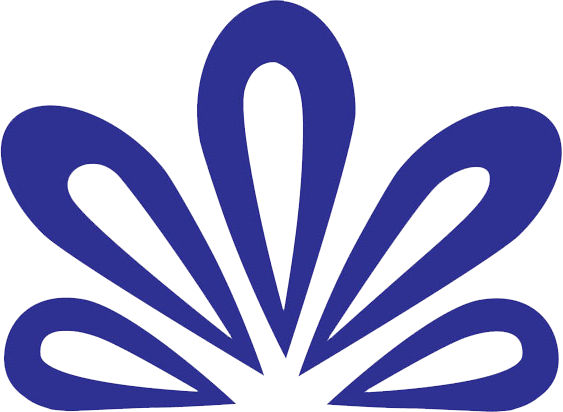 Learn more about VIP Chain Resort
Lovely Resort with all facilities for Seniors and Families
Right at the 10 km long sandy Mae Rampeung Beach
 Choose a house perfect for you
The blueprints show Oasis Garden III. Oasis Garden II has a similar layout. There are three different types of houses (A, B and C).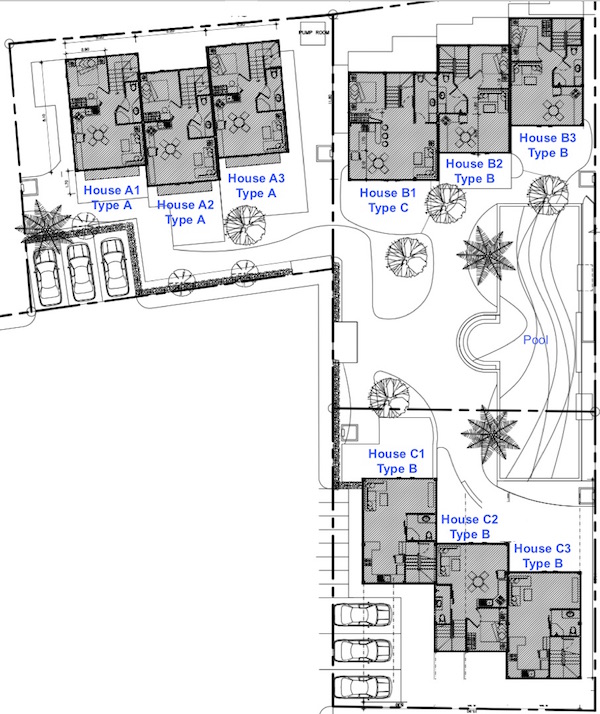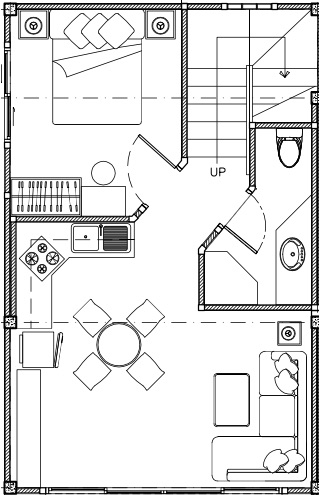 Ground floor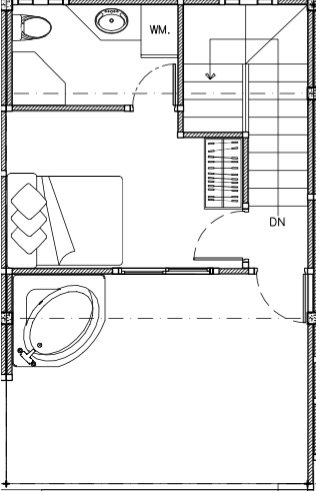 2ND floor with rooftop terrace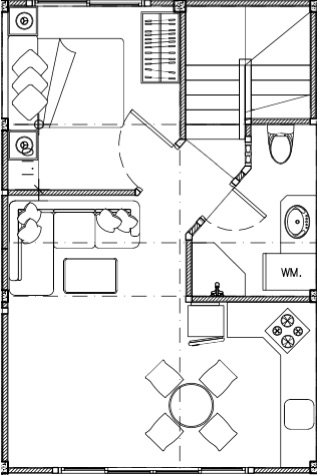 Ground floor with bedroom. Option: No bedroom, bigger kitchen and living room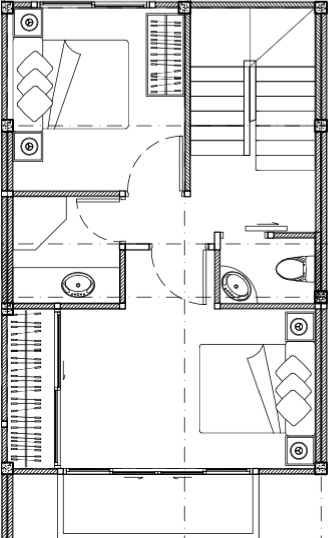 2ND floor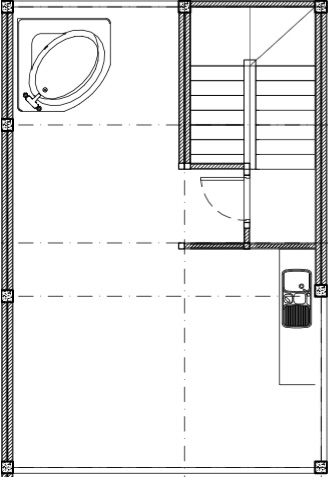 Big rooftop terrace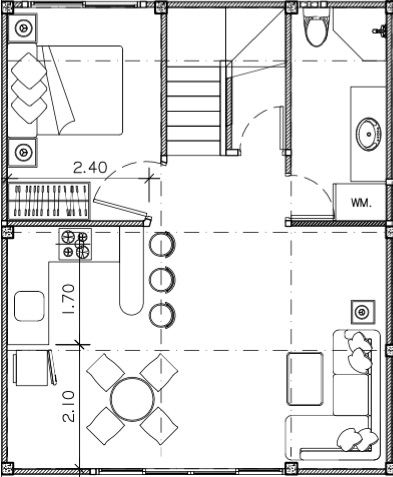 Ground floor with bedroom. Option: No bedroom, bigger kitchen and living room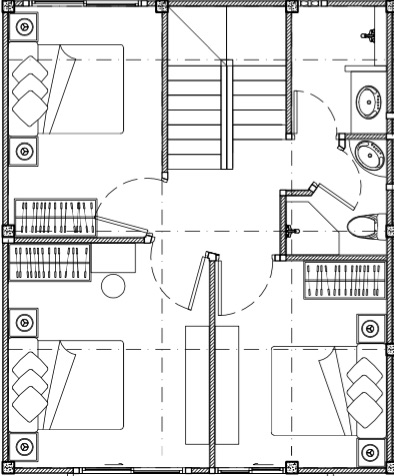 2ND floor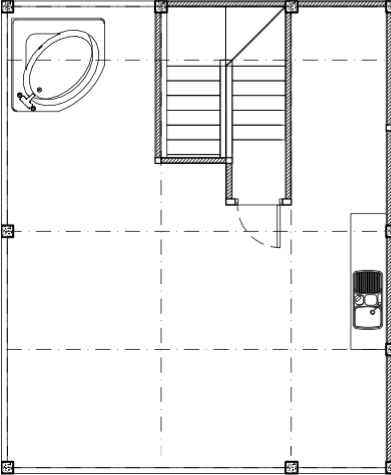 Huge rooftop terrace
House

Floors

Size m2

Bed
rooms

Bath
rooms

Price

Interior

Monthly
Maintenance

A1
2
60+35
2
1
3,200,000
Included
3,000
B4
2+1
100+30
3
2
4,100,000
Included
3,000
C9
2+1
125+35
4
3
4,600,000
Included
3,500
House

Type

Floors

Size m2

Bed
rooms

Bath
rooms

Price

Interior

Monthly
Maintenance

A1
Type A
2
70+30
2
2
3,600,000
Included
2,500
C3
Type B
2+1
85+40
2
2
4,000,000
Included
3,000

Learn more about Rayong
Read articles, see photos, watch videos, explore the area, and see
a broad selection of holiday homes for rent and sale.
Please share Oasis Garden with your friends: